Need an appointment today? Call Us! 201-962-7633
See what our patients have to say
Migraines/Arm Pain
"When I began to come for treatment at Chiro Health Spa, I had significant pain in my neck, shoulders, lower back, hip, right arm, and had headaches/migraines 3-4 times per week. I came here reluctantly based on a bad experience with another chiropractor. Dr. Joe, Dr. Pilar and their staff changed my attitude. I am presently with little or no pain. My neck and mobility have improved beyond my expectations. I have no pain in my arm and can now use a can opener which was an impossible task when I started. I still have occasional pain in certain areas but only because I have done something specific that caused it. No worries, though, because Dr. Joe and Dr. Pilar fix it. I strongly recommend Chiro Health Spa to anyone in need." - Diane D.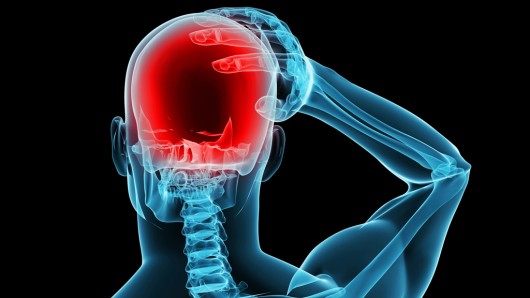 Pregnancy
"When I first came to The Chiro Health Spa of Ramsey, I was just beginning to start to feel some uncomfortable side effects of pregnancy – sore hips & radiating pain in the elbow. Since having treatment, I no longer experience the pain in my elbow and my hip pain has been drastically reduced. I'm now getting a more restful night of sleep which is so important!" - Maria P.
Lower Back Pain
"I found that my treatment has been very helpful. I used to have lower back and hip pain. This pain was very hard for me when sitting down and getting up. Now I can easily sit or long periods and I walk better without that knifelike pain. I also sleep better during the night because of less pain. Before, when sleeping I was afraid to change position because of the great pain in my hip. Treatment is wonderful and very helpful to my day-day movement. "  - Florence L.
"I've had positional vertigo for the past 17 years since I was about 10 years old. For as long as I can remember, my body has swayed while standing and my right knee has bothered me from the imbalance caused by the vertigo. This combination has greatly affected my posture and spine, and so I was always slouching very badly. Since I started treatments, I am standing up straight without trying for the first time in years, I stopped swaying, and I'm physically not even able to slouch anymore. I feel amazing so far, thanks Dr. Joe and Dr. P!!" - Allie S.
---
"Since beginning treatments at The Chiro Health Spa of Ramsey I feel a great improvement with the pain I was experiencing. I feel that I am healthier overall after coming here. The doctors and staff are great! They are very caring and helpful! It's a doctor's office you don't mind going to. Thank you for everything!" 🙂 - Christina B.
---
"My spine curves like a backwards S. The upper right is trying to compensate for the lower left so the muscles all over my back find different ways to let me know they are there. I can make it through the week because I sit at my desk with my legs raised but when it comes to the weekend I need to lay down quite often during the day to alleviate the pressure that is caused by staying on my feet.  I wasn't sure what to do after an orthopedic doctor told me he would start me on shots / epidural. That was not my idea of a solution. I met Dr. P at a Health Fair at the company I was working at. Her warmth and genuine nurturing demeanor made me feel comfortable and at ease with the process. I now get adjusted by both Dr. Joe and Dr. Pilar. Their styles seem to complement each other and I truly believe they only want the best for me.  Every time I leave the office I feel taller and stronger. My life has changed for the better because of them and I know I've made the right decision for my spinal health." - Ronica B.
---
"It's been a long time since I've been able to really breathe right and lift my kids without it hurting. Now that my "knot" in my shoulder is almost gone it doesn't hurt as much, I love coming here! I've never felt so good physically! Thank you so much." - Kelly H.
"The Chiro Health Spa of Ramsey is the best chiropractic office I have ever been to, and one of the things that makes CHS so special is that the care and services they provide go well beyond typical chiropractic adjustments. CHS cares about your total health and wellness. The goal of their care is to go beyond providing relief of whatever condition you are experiencing. They want to enable you to achieve a state of wellness such that you only end up needing an annual check-up. They also offer many services - various chiropractic therapies, massage therapy, acupuncture, nutrition, weight loss, etc. This is not your typical sterile medical office. CHS offers an environment that is warm, welcoming, friendly, comfortable and even fun! They provide a beautiful setting and a very social experience. From the minute you walk in the door you feel welcome and cared for. The entire staff is friendly and extremely knowledgeable. They offer a free consultation so your needs can be properly evaluated, and they will outline a treatment plan customized for you. I have been a patient of The Chiro Health Spa of Ramsey since August of 2011. Specific physical issues identified show significant improvement. Also in general I feel great and I sleep MUCH better. So do yourself a favor and check them out! There are many reasons to visit them." - Sheila 
---
"It is quite impressive to be treated by a group of truly competent and caring doctors. I feel welcome from the moment I enter the door for my appointment until I leave. The office staff, as well, is helpful, cheerful and truly caring about your well-being. Everyone goes out of their way to make you feel valuable and I am thrilled to be a satisfied customer. It is a pleasure to have such great service." - Sharon
---
"Many chiropractors in town. But none like this team in Chiro Spa of Ramsey. Dr. Joe and Dr. P are friendly and caring. The support team are the most professional. Text message to remind appointment. Flexible schedule. Friendly services. Relaxed setting. Very accommodating. A+++. My whole family are patients there and have nothing but good thing to say. Highly recommended." - Gloria W.
---
Dr. Joe, Dr. P. & the entire staff know about my health needs and offer excellent therapy for optimum health. But there's more to it than that, they know me, my family, what kind of music I like, how my kids are doing. They named their enterprise aptly; there is a spa-like atmosphere, where there is care for my body, concern for my soul, genuine warmth & kindness. - Norman B.
---
"I've been going to the Chiro Health Spa for a few years now . Very pleasant staff and caring doctors. Dr Joe and Dr. Pilar are awesome. They helped me so much over the years and continue to do so. I highly recommend the Chiro Health Spa to anyone." - Carol B.
---
"Amazing doctors that truly care about their patients! Beautiful office and a friendly staff. They understand correcting the spine to achieve the best outcome beyond the resolution of symptoms. They will not only get you to feel better, but get your body functioning at its optimal level!!" - Lauren M.
---
"The Chiro Health Spa is awesome! They helped me get rid of my lower back pain and continue to help my neck and lower back at each visit. It's a very welcoming and friendly office. They always make you feel comfortable and relaxed." - Chrissy C.
---
"I went to them with a disc problem. I was in severe pain and had missed months of work when I started. They helped me restore balance to my body, eliminate the pain and get my life back. They are caring Doctors that are very skilled. You will love them." - Deborah T.
---
"I am definitely feeling much better, physically and emotionally. Coming for treatment and adjustments definitely makes a big difference. I recommend Chiro to everyone I know. The staff and doctors at Chiro Health Spa are great. Everybody is friendly and concerned about how you are feeling every visit. I feel at home here." - Nora T.
---
"The last two months have been a real success story with my body. I have no pain at all after an exercise routine. I feel as if I can push my strength to another without the threat of injury. The Chiro Health Spa takes care of me with any thing they can assist me with in the long run. Thank goodness I decided to accept treatment here." - Raymond C.
---
"Before I started coming to Chiro Health Spa I had extremely limited mobility in my mid-low back. After having 2 children I was feeling a lot of pain and it was affecting how I interacted with them. Since coming here I have regained mobility allowing me to move more easily and my pain has decreased, allowing me to have much more fun with my kids!" - Erin R.
---
"I came to Chiro Health Spa because of my leg pain and my cousin, who is a patient, recommended it to me. I had been to several doctors with no solution only a bunch of painful tests. I finally decided to try Chiro Health Spa. From the time that I walked into their beautiful office with their very friendly and helpful staff (and it always smells good in there) I knew that I was on the right track. The doctors are wonderful and I have been going for a few months and see a vast improvement in my leg. Before I came there when I walked, I would have to stop often and rest my leg I even went to Times Square and walked all over and no pain. I feel like a new person instead of being afraid to go too far because I cannot walk. The staff is always available to answer any questions and concerns that I might have. They also have massage and reflexology, which are wonderful." - Noreen R.
---
"Everything seems much better. My lower back has improved dramatically. There is no more constant pain. Very happy!!" - Scott M.
---
"I would like to pass along my thanks to you and your amazing staff. When I first came into your office I had no idea what to expect having never visited a chiropractor before. What I did not expect and found to be most remarkable was the way you and your staff conduct business and customer relations. Not only did you quickly get me out of pain but thoroughly educated me on what needed to be corrected and the steps we would take to get there. Everyone in your office has been friendly, warm and extremely helpful from the get-go. Your office is comfortable and relaxing. I actually look forward to my visits as it takes away from my stressful day. As the owner of a small business who strives to provide excellent customer service I commend you and your staff for providing that kind of service to me. Thank you." - Thomas F.
---
"I came in complaining of lower back pains.  After getting treatment from The Chiro Health Spa my lower back feels better and I'm able to do things that I was restricted to do before!" - Richard S.
---
"The shoulder pain and limited range of motion went away with the combination of treatment – adjustment, massage and cold laser in just a few days. Amazing!" - Tracey M.
---
"Chiro Health Spa is my 'sun' on a cloudy day. Besides the friendly and warm atmosphere, the real reason for coming is evident. My pain and discomfort has lessened tremendously. I am feeling more energetic and clear-headed as well. I feel confident that I will continue to improve in all areas of life. Hats off to all at Chiro Health Spa!" - Kathy G.
---
"I have been suffering from headaches, as well as other chronic pain and issues with sleeping, nearly every day since I was about 15 years old. After a few months of working with Dr. Joe, Dr. Pilar, and their staff, I noticed a huge difference.  Everyone on the staff is so friendly and makes you feel so comfortable from the start." - Alysse D.
---
"Over a year in physical therapy, treatment from my physician and seeing an orthopedic surgeon did not give me the sense of relief and noticeable improvement that a few months at The Chiro Health Spa did. I am very thankful to Doctors Joe and Pilar Labriola, as well as the entire staff at the Chiro Health Spa. I have never looked more forward to 'visiting the doctor' as I have with them, and I will always be thankful." - Diane S.
---
"From the moment that you walk in the door you get a ZEN feeling and I would like to just say they are so nice and it will make you want to come back. I hope you enjoy your experience like I have. So check them out.  What a FABULOUS EXPERIENCE!" - Pam B.
---
"Dr. P and Dr. Joe are a great team. I have results from just 2 months thus far in relieving the pain radiating down my left leg.  Not only are the results great but the office is so pleasant and the Drs. the same. I would highly recommend this office to everyone that needs chiropractic help." - Terry P.
---
Disclaimer
Testimonials are all true and reflect the opinions and experiences of real patients of The Chiro Health Spa of Ramsey. Every testimonial listed on this website was provided by individuals of their own free will and by those who have tried the service and or the product and offered their personal, honest opinions. These testimonials were not solicited and providers of these testimonials gain nothing as they were never compensated in the past, they are not being compensated in the present nor will they ever be compensated in the future. The Chiro Health Spa of Ramsey does not receive or solicit paid testimonials for any purpose.
Consultation times that fit your schedule.  Let's help you.
Address & Phone
Chiro Health Spa
50 South Franklin Turnpike
Ramsey, NJ 07446
201-962-7633
Hours
Monday                10-1, 3-7
Tuesday                   3-6:30
Wednesday         10-1, 3-7
Thursday             10-1, 3-7